Our Industry Experience
Every day, banks, credit unions, and other financial institutions rely on Lightstream to help them grow deposits, strengthen loan portfolios, increase wallet share with existing customers, train their staff, and build their brands within the communities they serve. Scroll down to see the types of projects we complete for our clients across the country on a daily basis.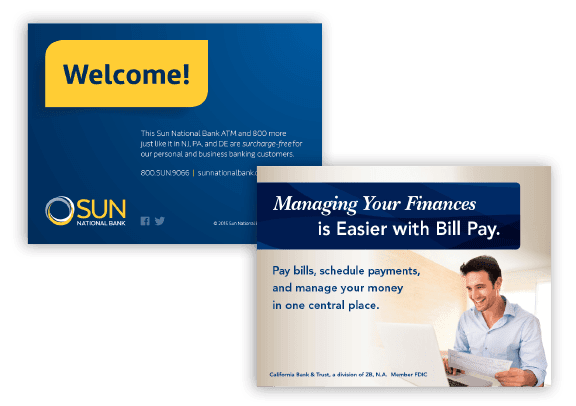 ATM Screens
Make the most of your ATM network by refreshing screens with dynamic or static messaging designed to cross-sell solutions and attract new customers.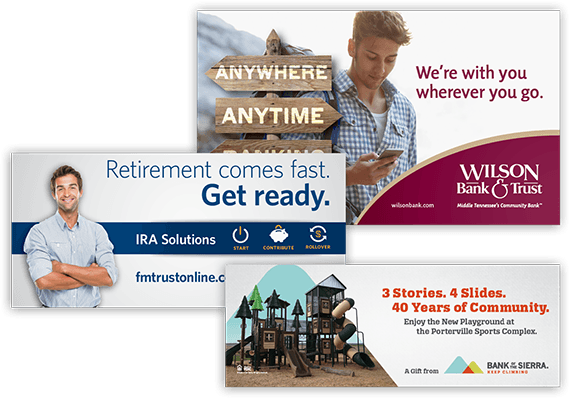 Billboards
Take your brand to new heights with outdoor advertising that geotargets a specific audience or strengthens a campaign.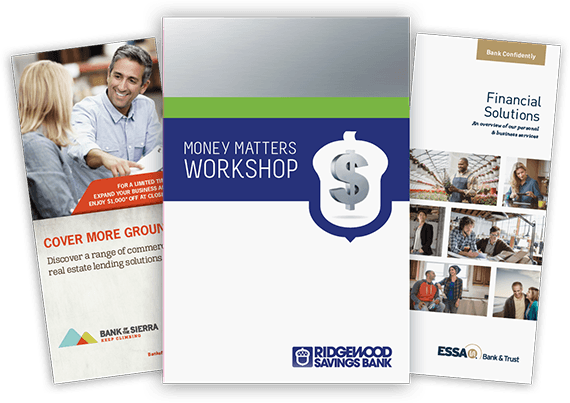 BRANCH COLLATERAL
Give your branch associates the tools they need to effectively and consistently communicate the benefits of your products and services.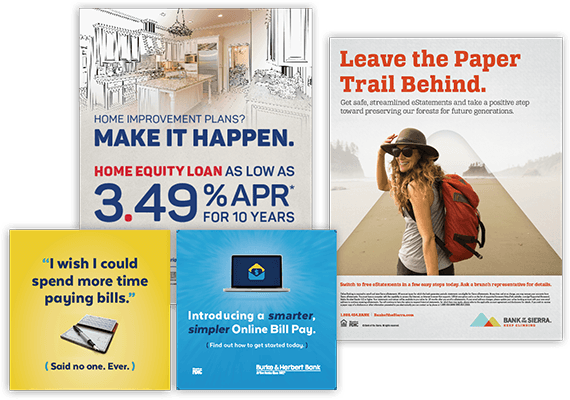 BRANCH SIGNAGE
Expand existing customer relationships, cross-sell existing products and services, and encourage referrals with engaging signage.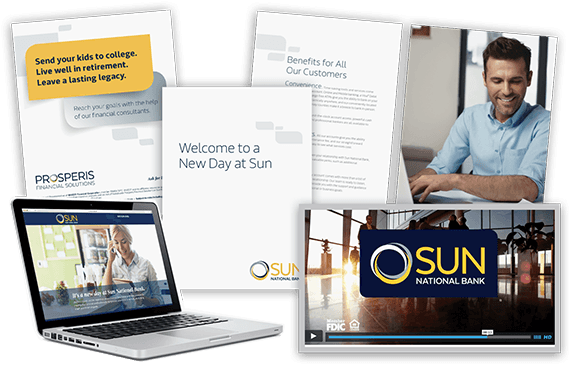 BRANDING
Does your brand need a slight refresh or a total rework? Let our brand exploration process provide the answers and increase your brand equity.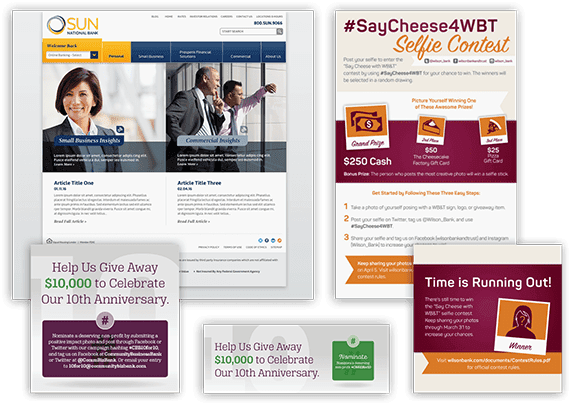 CONTENT MARKETING
Rely on our writers to develop custom content that positions you as a trusted resource for valuable information – deepening relationships and achieving results.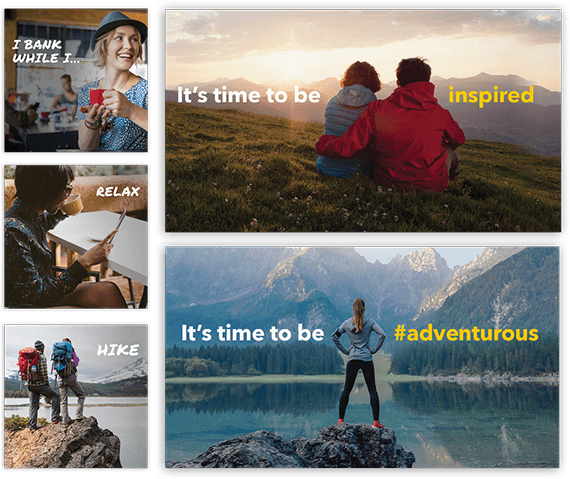 DIGITAL ADVERTISING
Attract new customers with targeted, data-rich SEM, display, remarketing, Facebook, and LinkedIn advertising campaigns.
"The team at Lightstream is highly responsive to our needs, very knowledgeable, and extremely professional. But most importantly, their work produces good results. Since we started working with Lightstream, we've been impressed with the consistently good quality writing and design, as well as the fast turnaround times. We value our working relationship with Heather, Kate, and the rest of their team and view them as an important part of our advertising and marketing plans moving forward."
— Matthew Schettino Marketing Director, Ridgewood Savings Bank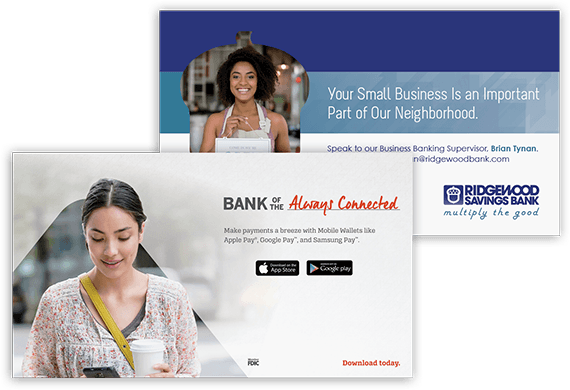 DIGITAL DISPLAY SCREENS
Maximize the cross-selling benefits of your in-branch digital display systems with engaging static, animated, and video content.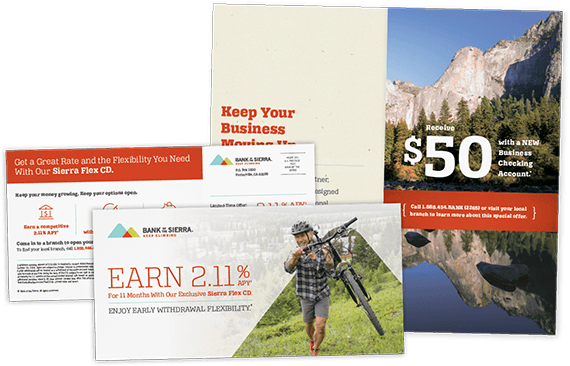 DIRECT MAIL
Boost your ROI with strategically sound mailers that generate responses by clearly communicating the benefits of your financial solutions.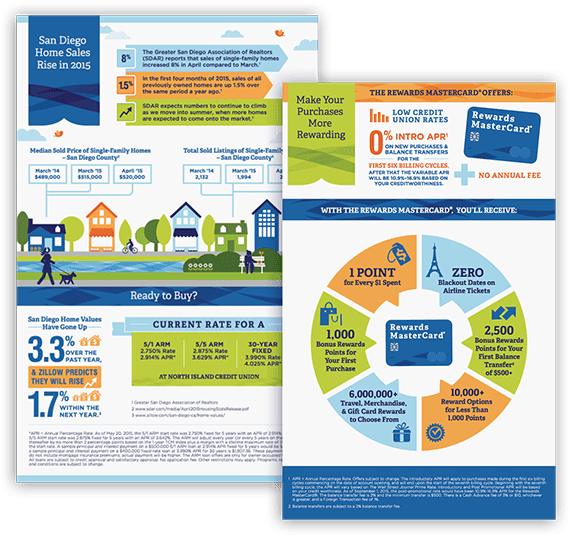 E-NEWSLETTERS
Deepen your relationships with customers by providing them with informative and relevant content that educates, entertains, and persuades.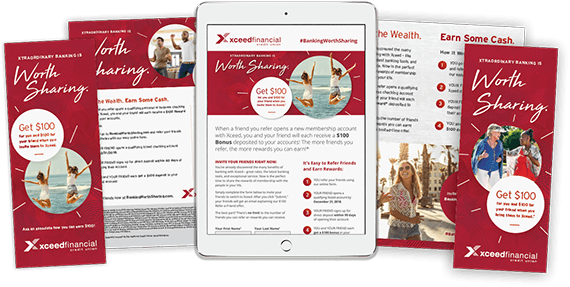 Integrated Campaigns
Create and execute multichannel campaigns with components that attract attention and integrate to leave a lasting impression.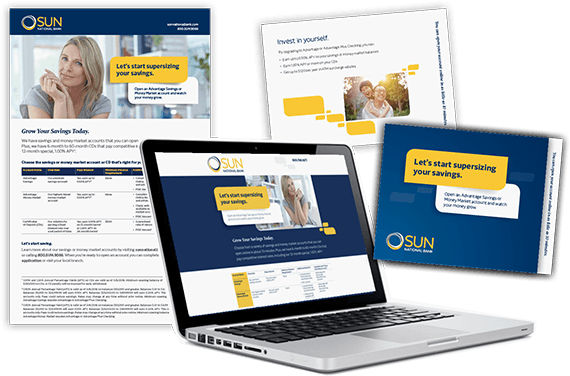 ONBOARDING
You have the attention of new customers, so deepen those relationships by clearly communicating the benefits of your financial solutions.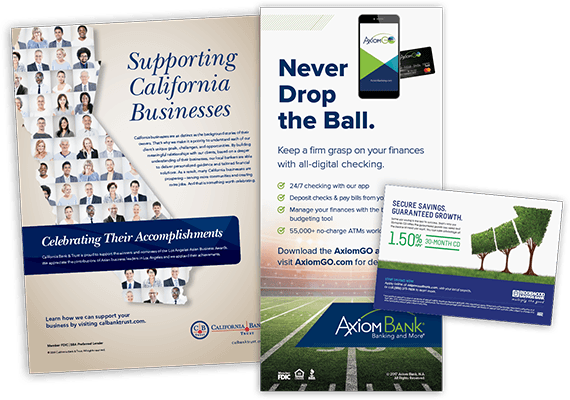 PRINT ADVERTISING
Increase brand awareness and attract new customers with print campaigns that clearly communicate the benefits you offer.
Radio & Internet Radio Spots
Cut through the static by speaking directly to your target audiences during the times of day when they are most receptive.
"Knowing we can count on Lightstream for all our print and digital advertising has allowed our department to spend more time on strategic initiatives. They know our brand inside and out, and they are well-versed in the best use of digital advertising, social media, and content marketing. We're continually impressed with the creativity and expertise of their writers, designers, and marketing strategists. They're like a direct extension of our own team, with all the resources of a full-service agency behind them."
– Becky Jennings, Director of Marketing, Wilson Bank & Trust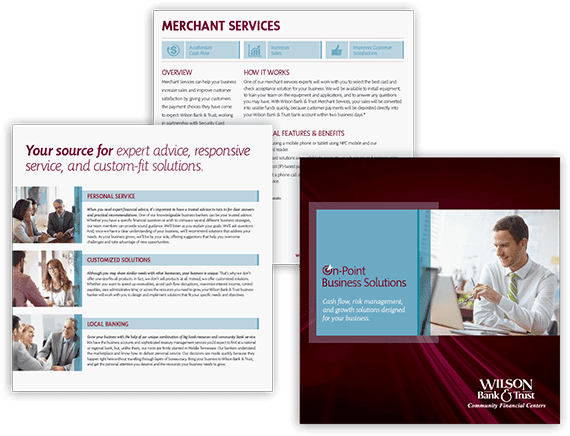 SALES TOOLS
Equip your business development team with benefits-focused materials that support your sales strategies
and bolster your brand.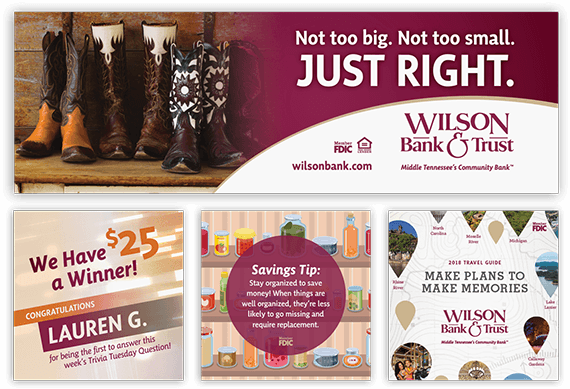 SOCIAL MEDIA
Strengthen customer relationships with thoughtful content and responsive social media management. Grow customer base with Facebook and LinkedIn advertising campaigns.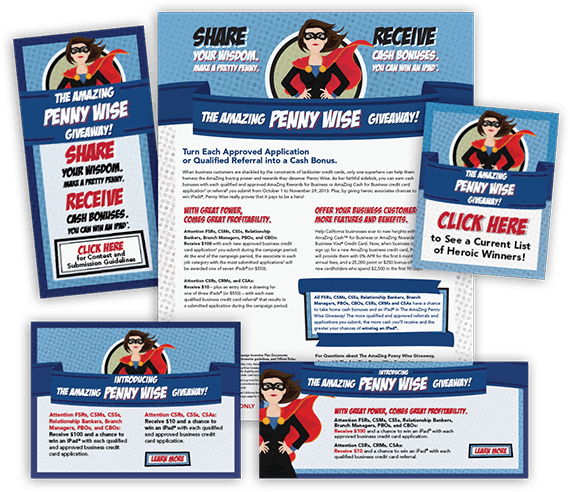 TRAINING PROGRAMS
Prepare and motivate your team to develop new relationships and cross-sell solutions to your existing customers.
TV SPOTS
Increase your brand awareness and attract new customers with strategically sound, clearly written, and professionally produced commercials.
Videos
Make the most of growing online video distribution channels by producing videos that increase brand awareness, drive growth, and educate existing customers.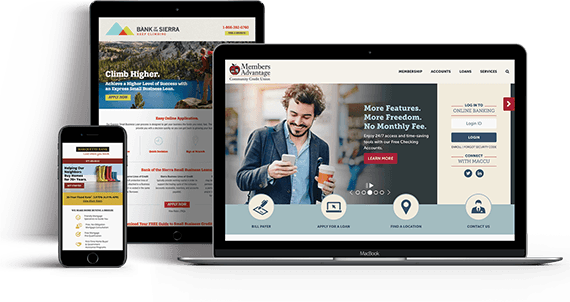 WEBSITES & LANDING PAGES
Open new accounts, cross-sell to customers, and increase your institutional value with an intuitive web design that's at home on all devices.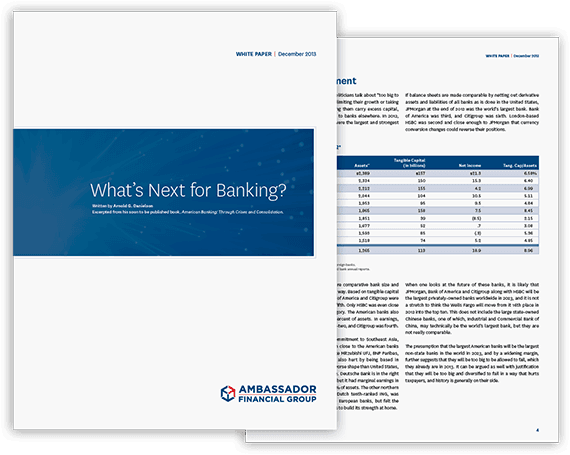 WHITE PAPERS
Dive deeper into relevant topics and establish your institution as a thought leader with well-researched, well-written, original content and professional design.
"Lightstream has been a valued partner for seven years. Over that time, they quickly and seamlessly integrated with my in-house MarComteam with ongoing day-to-day communications and sharing of files. They understand and value our brand. This resonates in our interactions and in the work. Lightstream's copy writers understand CB&T's value proposition and solutions and communicate these benefits to each audience. This of course is of no surprise given the depth of their relevant industry experience and knowledge of current trends that they are willing to share. Being thousands of miles away and in a different time zone has had zero impact on our interactions or the work. And above all else, Lightstream's business model of providing good value via a flat hourly rate and no markups makes the working relationship all the more valuable."
— Steven Borg, Senior Vice President/Corporate Marketing Director, California Bank & Trust